Golden Grubs - Dried BSF Larvae 3kg - Free Shipping
Spend

$1,000.00

to

FREE SHIPPING
Beautiful Golden BSF Larvae carefully dried
50x more calcium than mealworms
Essential amino acids for healthy pets
Dried BSF larvae provide the perfect balance of healthy protein, good fats(amino acids) for your pet animals.

3000 grams of agriculture-grade, free-shipping dried larvae provide essential nutrition that won't break the bank.

BSF larvae has amazing anti-microbial properties - meaning your pets will be healthier!

Your pet will love you for feeding them a daily feed that they love - real insects, reared in Australia!


Live black soldier fly larvae, can also be an insect feeder for: pet lizards -  dragon lizard, bearded dragons, blue tongue lizard, geckos, frogs. As as for turtles, fish and spiders, guinea pigs, rats, mice and ferrets.
View full details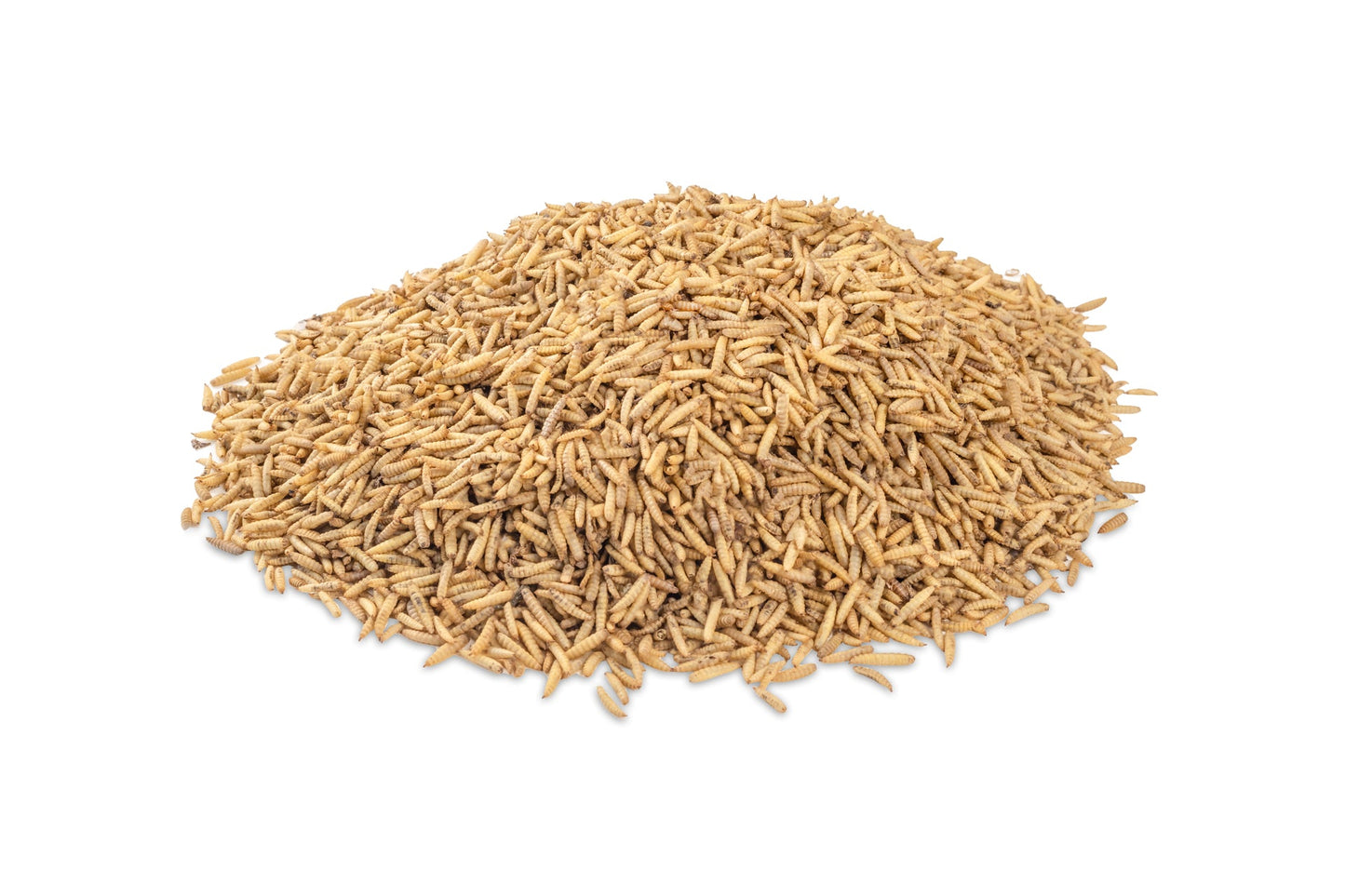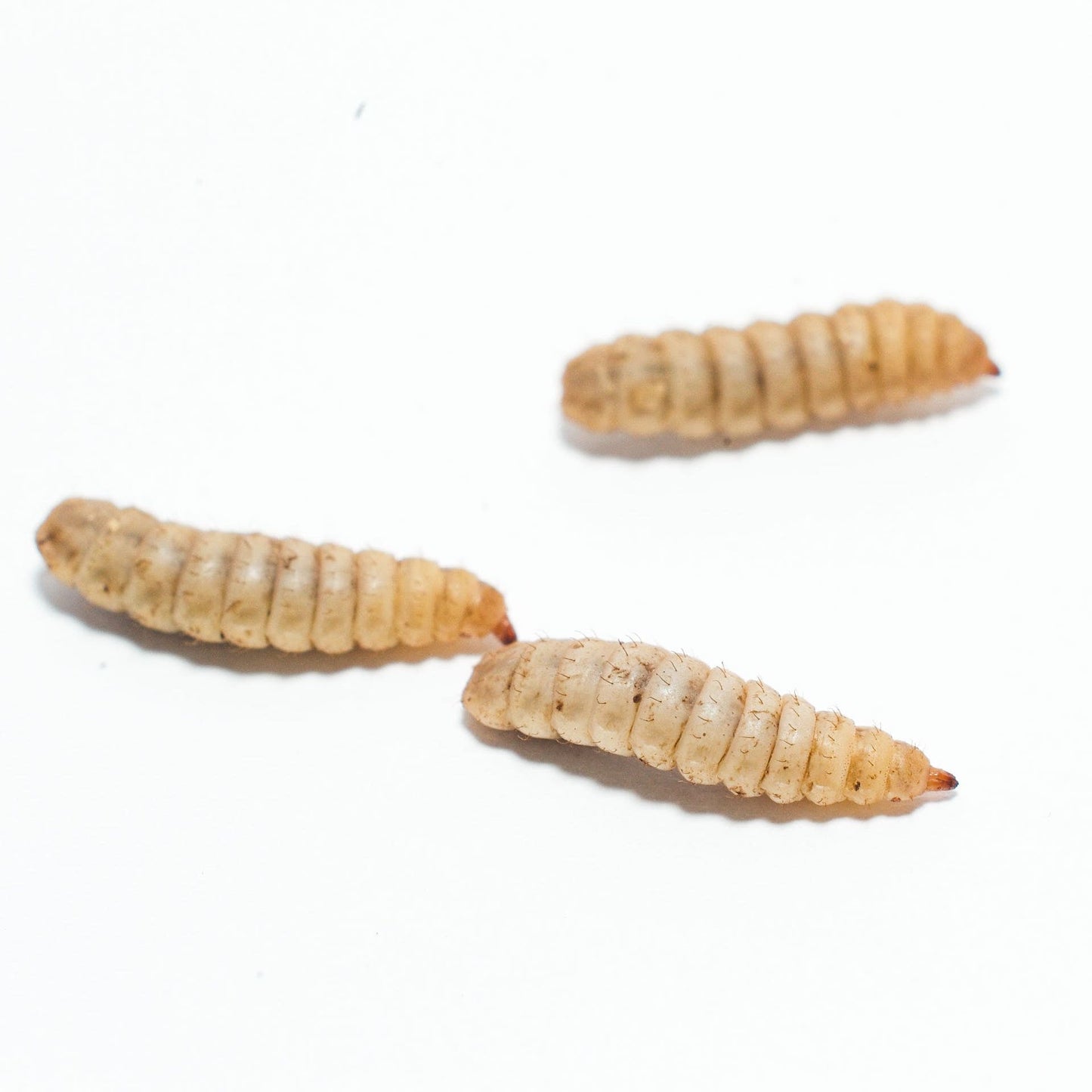 Golden Grubs - Dried BSF Larvae 3kg - Free Shipping
JUST LIKE THE WILD!
Dried Larvae are versatile and can be sprinkled on top of regular feed.
Your Curious Quails and Chirpy Chickens will come running for these delicious golden grubs!

Our grubs are:
Sustainably harvested on a diet of fruits, veggies & grains
All natural grubs, no sprays or additives
Feeding Guide
Introduce new foods gradually and give your flock access to grit to aid digestion
Feed by hand or by scattering them on the ground
Also great for reptiles and snakes, frogs and spiders!
SUBHEADING
Recently viewed products