Proudly Australian Grown Live Black Soldier Fly Larvae - ultimate natural & healthy daily feeder for your pet lizard, turtle, or fish.
MORE
Recently viewed products
DAILY TREAT THEY WILL LOVE
Healthy & Nutritious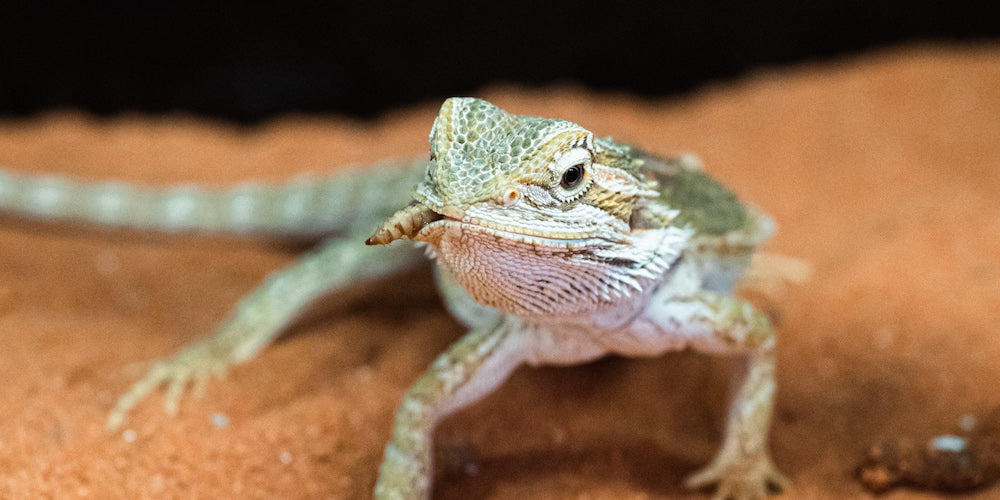 DAILY TREAT THEY WILL LOVE
Healthy & Nutritious
Insects are a natural part of lizards, turtles, and most fish diets
Black soldier fly are high in amino acids, helping to ensure your pet remains healthy
FAQ
Find out Why BSF Larvae are such a good daily feeder for Reptiles and Fish
Larvalicious grows all BSF larvae insects at our Queensland Farm - you buy direct ensuring the best quality, traceability and sustainability.
Lizards, monitors, skinks naturally forage for insects for good reason, they provide a boost of protein, calcium, and are the ultimate tasty treat in the wild.
Black soldier Fly larvae are Rich in protein

BSFL have 50x more calcium than mealworms

BSFL have essential amino acids for healthy skins
BSFL are the prepupation larval stage of the insect Black Soldier Fly, which is native to Australia and grows in the wild and which is increasingly being farmed.

Sometimes called Grubs - our BSFL are golden in colour.
We recommend reptiles are fed 5 - 10 Live BSF Larvae every day as a daily snack.
If your reptile is a juvenile we recommend you purchaseTeeny Live larvae. Introduce new foods gradually and give your reptile or fish the ability to adjust.
These types of lizards love eating live Black soldier fly larvae

Bearded dragon lizard
Blue-tongued skinks
Skink
Australian water dragon
Frilled lizard
Green basilisk
Tiliqua scincoides
Gecko
Goanna
Green anole
Ackie Monitors
Eastern Water Dragon
Goldfields Shingleback
Hosmers Skink
Bell's phase lace monitor
Boyd's Forest Dragon
Crested Dragon
More useful reading
CARE SHEETS